Seamus Fogarty
God Damn You Mountain
RELEASE DATE: 16th April 2012
FORMAT: 12" VINYL with CD copy inside
LABEL: FENCE RECORDS
CAT #: FNC 908 LP / CD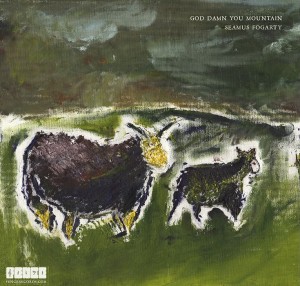 Seamus Fogarty is one of very few acts on the Fence Records label, and within the wider Fence Collective circle, who chooses not to adopt a moniker or stage name. Kenny Anderson puts on his songwriting crown to become King Creosote; Johnny Lynch takes a wander up The Pictish Trail when he performs; even James Yorkston isn't James Yorkston's real name (his real name rhymes with something too rude to be used on record sleeves).
And, yet, Seamus is probably the most mysterious of the lot.
Born and raised four miles from the small town of Swinford, in County Mayo, he came to the attention of Fence after supporting James Yorkston (Domino/Fence Records) at a show in Kilkenny. An invitation to the Collective's annual Home Game festival in Anstruther, Fife, soon followed – with Seamus performing in front of about five people at a secret pub show. A quiet, somewhat unassuming fellow, his show had a ramshackle air, and he was obviously no stranger to the accompaniment of a bar room brawl (which, incidentally, was going on in the back). King Creosote was one of those in attendance, and was immediately hooked (nearly left-hooked).
As an artist, Seamus has not been afraid to venture into different mediums – painting, audio-visual/video performance, installation, even teaching. Similarly, his musical endeavours reflect a wide scope of ambition, expressed with the same modest confidence that betrays an immense talent. Seamus's songwriting, performance and production techniques are each infused with a strong sense of identity, strikingly unique, and always sincere.
His debut album, God Damn You Mountain, is a collection of songs recorded over the past couple of years, streaked with many different colours and textures: the lush green apples of 'Appletrees', the flowing blue waters of 'By The Waterside', the sodden yellow t-shirt stranded atop of 'God Damn You Mountain'. The first side of vinyl is awash with layers of sound, floating over one another, creating an entrancing collage. Spiralling tape loops squiggle next to digital feedback and warped delay, all wrapped in Seamus's vocals and mesmeric guitar. The last track on that side, 'Rita Jack's Lament', remixes and folds in upon itself to stunning effect.
On Side B everything is stripped back to its core. Seamus's vocals are left almost naked, shivering without a shirt on their back, next to a lone violin on the title track, while the remaining song are accompanied only by sparse banjo or guitar, and slight percussion. By the final tune, 'The Evening Lay Down Upon Us', everything is brought full circle – with Seamus teasing in samples, and summoning all manner of odd noises and audio ghosts. You'll want to play it all over again to be sure it wasn't a dream.
—————————————————————————————————————
"Dreamy, mesmerising folk music with Americana feel from Irish singer-songwriter"
The List Magazine
"One to watch … now signed up with the Fence Collective in Scotland, who will release his debut album God Damn You Mountain in spring 2012, singer-songwriter Seamus Fogarty is a no-nonsense operator with a fine handle on strong, melodic, powerful folk, country and blues."
Jim Carroll, Irish Times
"Deep listening psychedelic folk, a peaty brew."
The Quietus Magazine
"Surreal, gently humorous songwriting"
Clash Magazine
—————————————————————————————————————
For more information, interviews, guestlists contact Johnny Lynch at Trailer Park Press e: johnny@trailerparkpress.com, t: 01333 313 842, m: 07793811907, a: 6 James Street, Cellardyke, Fife, KY10 3AY
—————————————————————————————————————
Track 3 'By The Waterside', visuals courtesy of Myles O'Reilly
—————————————————————————————————————
Press Shots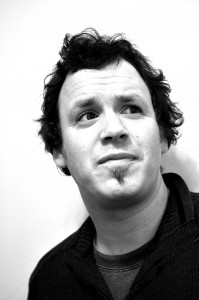 —————————————————————————————————————
More Links
Seamus Fogarty talks about making God Damn You Mountain
Seamus Fogarty interviewed by James Yorkston
Seamus Fogarty on Arbutus Yarns (Myles O Reilly Videos)